The Alaska outdoors is waiting for you...
Both summer and winter seasons deliver diverse and beautiful encounters with the Koyukuk River region. The aurora borealis dance across our winter skies, visible right from the windows of our cozy cabins! The summer sunlight gives endless hours for exploration and sightseeing. There are many activities to enjoy: Northern lights viewing, photography, hiking and exploring, skiing and winter fun, wildlife viewing, flightseeing, sightseeing, to name a few.
To maximize your experience in Wiseman, we recommend spending a little extra time. This allows you to explore the area, hike, ski/snowshoe, take a scenic drive along the Dalton Highway, go on a dogsled ride, witness the aurora borealis. We are happy to help you plan your trip and provide you with a customized, personalized stay here at the Arctic Getaway!
If you want to explore Alaska's public lands, the Arctic Getaway serves as a perfect base before you embark on your excursion.
The long summer daylight hours of Alaska's Arctic offer ample opportunity to explore. The dramatic Brooks Range wilderness invites you to play outside.
Packrafting is an adventurous way to move through Alaska's Arctic. Many rivers, quite close to Wiseman offer a variety of skill-level for day, or overnight trips.
Consider a flightseeing trip or other wilderness access flying with Dirk and Danielle Nickisch at Coyote Air in Coldfoot. They have an office at the Coldfoot airport.
Every year millions of birds from several continents migrate to and from Alaska's northern region. Enjoy seeing some of the Arctic's unique birds.
Winters above the Arctic Circle are ideal for winter fun! Venture outside to cross country ski, snowshoe, fat bike, skijor, photograph, or just enjoy winter.
Experiencing the Alaska wilderness behind a team of sled dogs is an exhilarating and wonderful way to both sightsee and feel the heart of wild Alaska.
The Arctic Getaway cabins serve as an ideal location for photography enthusiasts, and guides who chose to base their custom trips from Wiseman.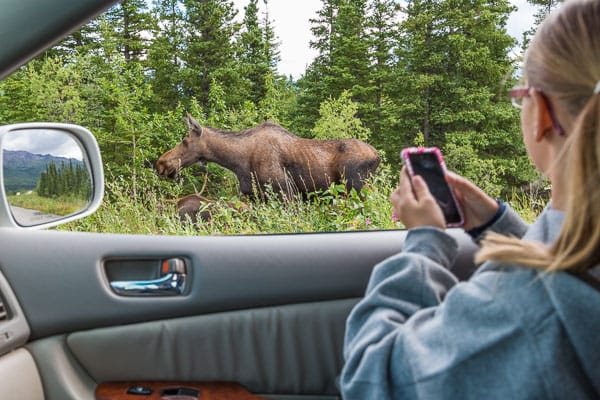 The southern Brooks Range area is home to moose, fox, lynx, Dall sheep, wolf, and unique birds. Bring a set of binoculars to enjoy the wildlife above the Arctic Circle.